<![if !supportLineBreakNewLine]>
<![endif]>
Home / Music stuff / Catholic stuff / Homeschooling stuff / Book stuff / Links

<![if !vml]>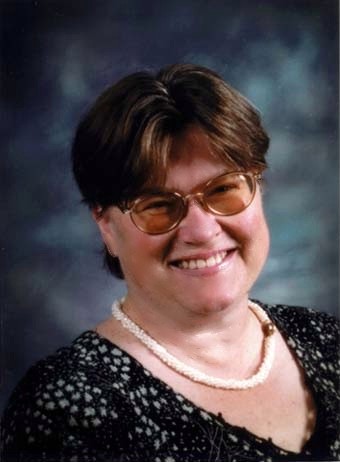 <![endif]>I am a SAHM (stay-at-home-mom) and have been home schooling since 1990. I converted to Catholicism in 1984 from Presbyterianism - a big jump. What prompted me to change was that funny little promise I made 6 years earlier, when I married Paul, that said I had to raise my children in the Faith. Funny how something that seemed so insignificant at the time would have such a great impact on my life.
I love music. That pretty much describes me. I have the pleasure of teaching piano to several bright students (they're all bright). I have taught piano for many years and really enjoy it. I am the Assistant Music Director and play for several Mass at Fr. Serra Parish in Quartz Hill, California. Music has always been part of my life. My parents sang in a local Master Chorale when I was growing up. I started piano lessons at 4 years old and didn't stop taking lessons until 10 years out of college. I also play viola, flute, and percussion. Playing percussion led to being in the marching band in high school. I also played piano in a jazz band that performed at the Hollywood Bowl in 1971 Battle of the Bands. Keyboard instruments will always be my favorites though. I love the harpsichord especially and took lessons in college and have recently taken up the harp. I have a "Dusty Strings"FH36B that I can't get enough of.

<![if !vml]>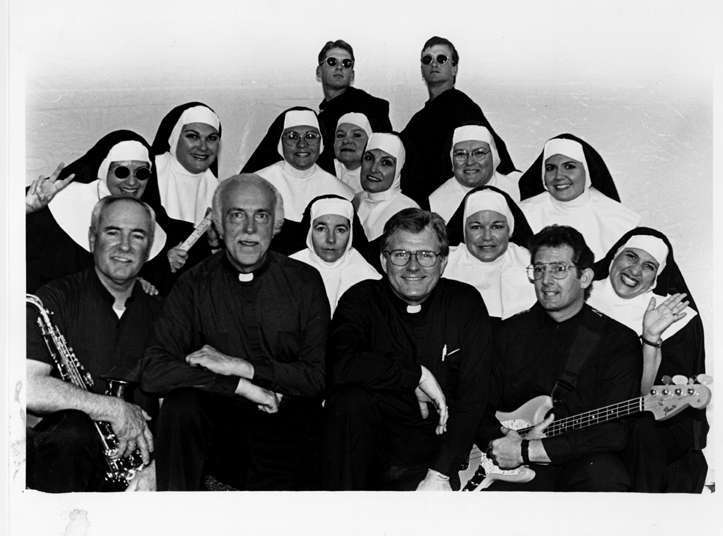 <![endif]>For a period of time, I joined a singing group that models itself after the music that was performed in the movie Sister Act called Nuns for Fun. This group has been so much fun to participate in. They perform at local and out-of-the-area functions which include: parish festivals, retirement homes, charity dinners, county fairs and festival events, 4th of July events, and many other places. We have recorded several tapes and CDs. See if you can find me in this picture of the group.
I really love to read. Some of my favorite authors include:
Anne McCaffrey, Arthur C. Clarke, Robin Cook, Michael Crichton, Connie Willis, Richard Adams, C.J.Cherryh, Raymond Feist, Robert Lynn Asprin, David Brin, Tad Williams, Robert Heinlein, James Michener, Robert Jordan, J.R.R.Tolkien, Jack Chalker, Isaac Asimov, Ray Bradbury, and C.S.Lewis.
I like to draw - especially animals. My love of animals really flowered after college when I had the opportunity to work with exotics. <![if !vml]>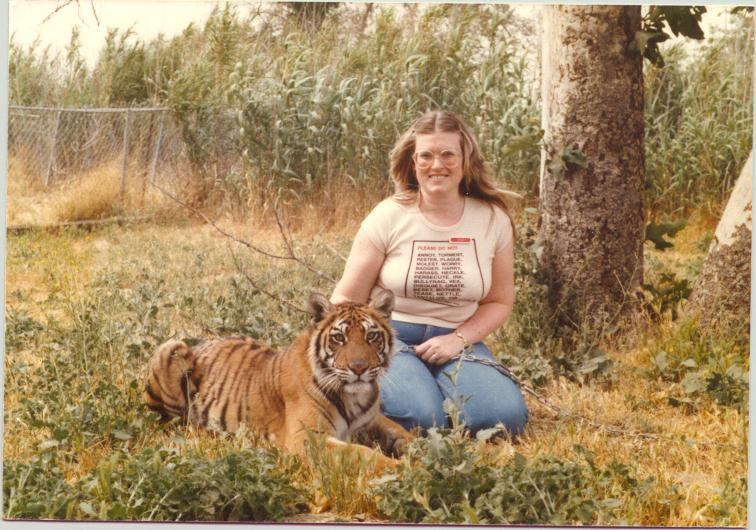 <![endif]> I had wanted to be a veterinarian or a marine biologist - but God had other plans. Instead, I worked for one summer with a group of "show-biz" stars. I still think the most memorable part of this time of my life was cleaning out the elephant barn. The tiger you see here with me, named "Tara", was 6 months old at the time. During the photo session we needed to reprimand her for "wanting to play" (she grabbed my thigh in her mouth and wouldn't release it - I still have the puncture marks). Never the less, she was a great cat to work with. Some of the other animals I worked with were: a cinnamon-phase black bear (who liked to wrestle trainers to the ground and was like working with an out-of-control freight train); a bad-tempered camel, named "Louise", whose favorite trick was grabbing trainers by the scruff of the neck, lifting them off the ground and shaking them; an orangutan who shared the elephant barn with 4 lovable, but over-sized "kids", and a pair of jaguar cubs that needed to be hand-raised. All together, it was a wonderful experience.

I was born on May 22, 1954 in beautiful, downtown, Burbank, California. I was a big kid - learned to walk (to my mother's dismay) at 9 months - but was also a towhead and bald as a cue ball. Being so big, I was often mistaken as a "cute little boy." My Mom solved that problem by taping bows to my head.
I have an older brother, Chrys, who runs a music store called Berri Music Academy. I have a younger brother, Jason, and a younger sister, Peggy. My family life, when I was growing up, was always full of surprises.
I am a survivor of an abusive marriage. I married the first time in 1973 to someone I had literally grown up with. This disaster lasted for 8 months and 22 days of torturous existence. I was rescued from this situation by my parents and vowed that I would never marry again. Then I met Paul.
Paul had been invited to my Presbyterian church to play Classical Guitar. I had grown up with a love for this instrument - my Mom still plays her Segovia records - and the organist at church, one of my best friends asked me to stick around after choir practice to do a sound check on this visiting guitar player. Needless to say - I fell in love.
Paul and I were married on September 9, 1978. About a year later, Paul approached me with the request that I think about getting my previous "mistake" annulled. This took a while - I had no desire to relive all those experiences. Eventually I agreed and, after the annulment was granted, we had our marriage blessed by the Catholic Church. Thus began my journey toward conversion.
After many long years of trying to get pregnant, our son, Robert, was born at 12:25 on the morning of December 31, 1985. For my entire pregnancy we had been sure that he was going to be a girl. Even the doctor was surprised as he was born. He has been an absolute joy ever since.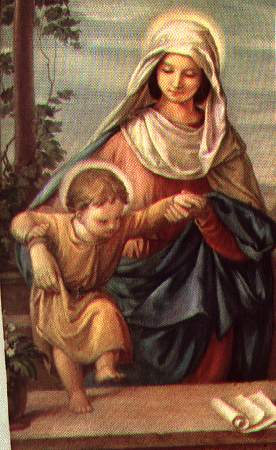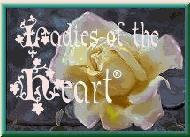 <![if !supportEmptyParas]> <![endif]>